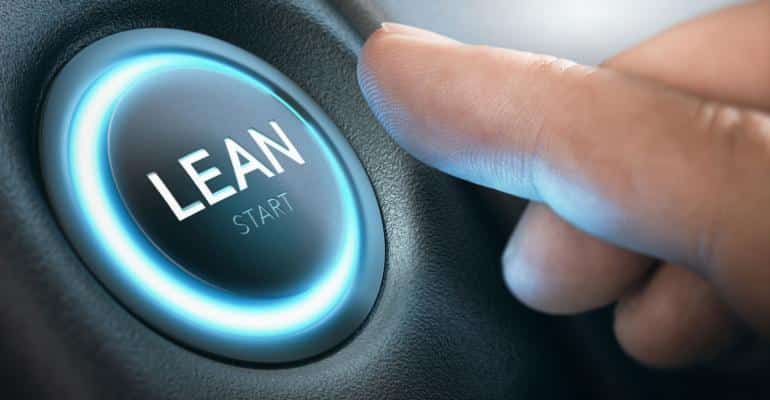 We came across this article by Jon Terry published in IndustryWeek on August 1st and, to be frank, our first reaction was to pass it by. We've all read SO many articles about Lean that they begin to look and read the same. And then we engaged with a manufacturing company that hasn't yet begun the "Lean Journey". And, if the advice in this article made sense to them, then maybe there are others out there that can also get value from Mr. Terry's observations.
 
Jon's "Five Lessons from High-Performing Lean Teams" offers advice to those going down the Lean path. Certainly, his Lesson #1 – Recruit the Support of an Executive Sponsor – makes sense. No change will ever happen without support from the top. I'm reminded of an auto parts company back in the 1980's that bragged about adopting Quality Circles. Then an early Continuous Improvement tool, only to have the initiatives die on the vine. Due to the fact that the General Manager ignored employees' suggestions to eliminate prime location designated parking spots for Senior Management.
Can you imagine how quickly Lean Initiatives and employee engagement would die on the vine from such lack of Executive commitment and display of double standards? Mr. Terry's Lessons #2 & #3 remind us to a) let employees gain experience participating in Lean Initiatives. As results will improve with additional experience, and, of course, some of the best ideas and questions come from the least experienced participants. And, b) keep things simple & focused especially early in the Lean journey. Don't complicate and confuse by trying to attack everything at once with all the Lean tools; gain momentum, roll out tools, and broaden scope gradually.
We especially like Mr. Terry's Lesson #4 – Focus on Flow – and his summary of Lean's goal as the optimization of "flow of value to the customer". Investigating shop floor bottlenecks, improving efficiencies and Quality, and reducing Costs are all noble targets. But if they don't result in an improved value to the customer, what will the lasting impact be? All too often, we can become tightly focused on issues within our facility's four walls without considering the needs of the customer. And, without customers all we will have will be an efficient factory making well-priced, high quality products that no one buys.  
Mr. Terry's Lesson #5 reminds us to set Lean in motion, well-directed and "Sit Back and Enjoy the Journey". People won't always agree and many Lean initiatives may not deliver expected results. But by staying the course and remaining enthusiastic & committed, good things WILL happen. And, once Lean has traction and has become embedded in company culture, the results will keep companies competitive.
Enjoy the Article ~ Jim Fairfax
---