While searching for articles we hope our readers will find interesting and informative, we came across two that segue nicely.
The article by Josh Bersin we found on ERE.net predicts that 2014 will be the "Year of the Employee". Bersin states that we've entered a period of tough competition for talent. He cautions us that companies who provide the best culture will attract and retain the best talent. He also outlines seven points that companies should consider that will be employee-sensitive and attract the level of talent companies need.Comparatively, the article by Peter Harris on Workopolis speaks to a survey that reveals Canadian CEO's hiring predictions and the "Ten attributes Canadian CEOs say they're most looking for in new hires". Harris tells us that CEOs of companies surveyed in all sectors & regions of the country expect to fill between 700,000 and 800,000 positions in the next five years and rates the attributes that "entry-level hires" will be evaluated by. When we absorb the messages in both articles, it would appear that companies will be competing for recruits with strengths in soft skills that set up career paths toward management and that these sought after recruits are more likely to carefully analyze employment culture as much as employment duties.
In today's strengthening market we are witnessing candidates receiving multiple job offers more frequently than any time since 2008. These candidates display the core competencies companies are looking for in the next wave of leaders following we Baby Boomers and we're finding that these candidates are carefully evaluating the workplace cultures of the companies making the job offers. They're being careful to join the companies that display the best opportunities allowing them to realize their maximum potential. That brings us back to the "Year of the Employee" article, doesn't it? Enjoy the articles.
-Jim Fairfax, jimf@kitchenerexecutive.com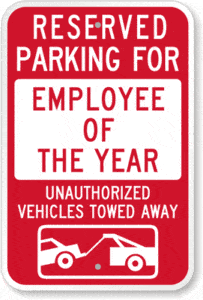 2014: The Year of the Employee
ere.net, by: Josh Bersin
January 3.2014
We just completed our ten big predictions for HR, talent, and learning in 2014 and the theme is "The Year of the Employee." Global economic growth will cause the balance of power to shift, allowing top talent to exert more control. Top people with key skills (engineering, math, life sciences, energy) will be in short supply due to global economic growth. Thanks to new U.S. healthcare laws, people also will feel more free to change jobs.
For the first time in more than five years organizations are competing for talent — and the formula for success this time is different. To compete for key talent, organizations will need to adapt and innovate.
With that, the challenges and opportunities will employers face in 2014:
Building passion in the workplace. Top issues will be employee attraction, retention, and engagement. More than 60 percent of the companies we recently surveyed told us they are worried about losing top people in 2014. The problem is not just one of creating great management, but also creating a fun, enjoyable, attractive work environment. In 2014 HR managers have to look holistically at their entire employee experience and think about how it can be more rewarding and fun.
Creating a global employment brand — and one that sings. Today the VP of talent acquisition should be best friends with the VP of marketing. Your employment brand is your "brand" — and it walks in and out the door every day.  It reflects your leadership style, your work environment, and your work environment. All these things are connected — and how well they resonate will directly impact your ability to hire.
Developing a "leadership supply chain," focused on millennials in particular. A top issue for this year is the need to improve global leadership capabilities at all levels — focused particularly on millennials. Millennial professionals (those in their mid twenties and thirties) are now in the "sweet spot" in most companies, so we need to give them the support, feedback, and experiences they need to grow into middle and senior management.
Simplifying technology. Yes there is a flood of HR technology on the market, with new startups every day. New tools for employee assessment, Big Data-based sourcing, recognition management, real-time measurement of engagement, video-based learning, simulations and gaming, and employee collaboration are all available at low cost. Can your employees deal with them all?  The strategy for 2014 is not just to implement new technology, but to make it simple, easy to use, and widely adopted. That means putting applications like job postings and employee administration on mobile devices.
Building a culture of continuous learning and locating work to skills. The skills gaps in the workplace are greater than ever. Shortages of software and mechanical engineers, geophysicists, analysts and mathematicians, seasoned sales leaders, and other professions have increased. In Asia-Pacific countries, the gaps are even greater. In 2014 winning organizations must build continuous learning solutions to engage current people and attract these professionals to your organization.
Turning social tools into solutions. For many years we have been dealing with social software tools in HR as "add-ons" and new ways of doing old things. Now social systems are able to do "new things" — open employee communications, candidate relationship management, creating talent networks, delivering social learning, and more. In 2014 HR has to take "social" as the "standard" in every HR solution you deliver.
Think about talent management in a holistic way. One more point. Our research this year shows that many companies now have talent management teams — but many are still operating in silos. The performance management team, compensation team, and recruiting team may each be trying to optimize its own business outcomes. In 2014 you have to think of all these practices as one, holistic, integrated system — which can be configured and integrated to create the right type of employee experience, incentives, opportunities, and performance you need. Only by taking a consultative approach to HR can we bring all these stand-alone processes together and deal with the talent pressures we see in the coming year.